Handing Over of Historic Bhojeshwar Bunglow
9.5ft.bronze statue of Swami Vivekananda was installed on 12-ft. high pedestal on 1 January, 1998 in the presence of Swami Shridharanandaji Maharaj, Shri Sureshbhai (Ex. -Chief Minister of Guiarat), Kiran Bedi IPS, and a huge gathering of students and citizen of Porbandar.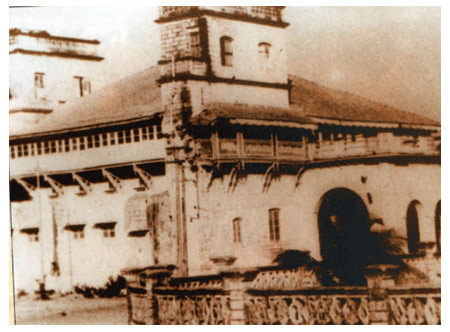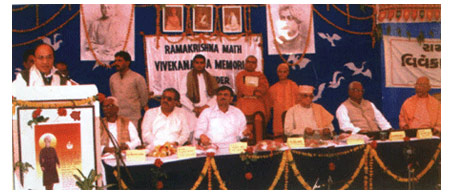 Installation of Statue of Swami Vivekananda
The historic Bhojeshwar Bungalow sanctified by the stay of Swami Vivekananda was handed over by Government of Gujarat to Ramakrishna Mission on 12th January 1997. Shri Shankar Sinh Vaghela, the then Chief Minister of Gujarat making an announcement to a huge gathering in a public meeting presided over by Shrimat Swami Atmasthanandaji Maharaj, the then General Secretary of Ramakrishna Math & Mission.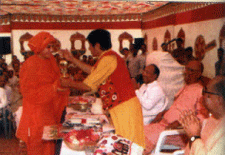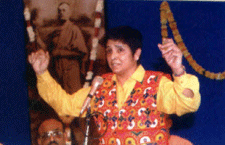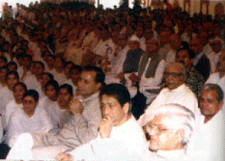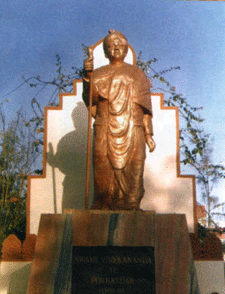 Cyclone Relief Work
10th June, 1998 consisting of distribution of food packets tarpaulin sheets, roof tiles etc. among thousands of cyclone affected families in various villages of Porbandar and Jamnagar districts.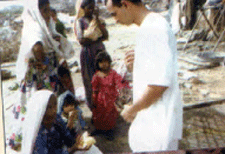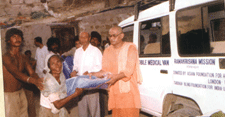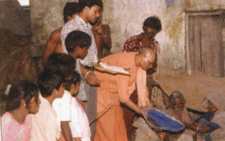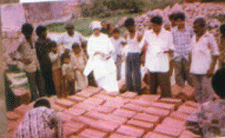 Inauguration of "Shri Ramakrishna Sanskardham"
Inauguration of 'Shri Ramakrishna Sanskardham' - a colony constructed for cyclone affected families of village Vadala (District-Porbandar) by H.E. the Governor of Gujarat Shri Singh Bhandari in the presence of Shrimat Swami Atmasthanandaji Maharaj, Vice President Ram'akrishna Math & Mission on 22-02-2000.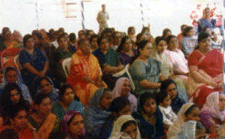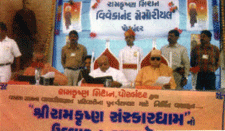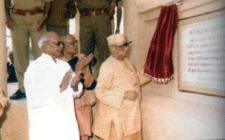 Drought Relief Work
Distribution of 33,500 kg. groundnut 33,500 kg. gur, 6,250 kg. grams (roasted) and 3,050 kits containing steel water pot, bed sheets, soaps etc. among 7500 workers working under relief project of the Govt. of Gujarat.
Distribution of 27,000 kg. food-grains among 2,500 poor families of Porbandar.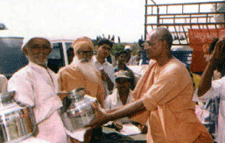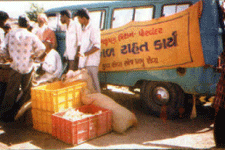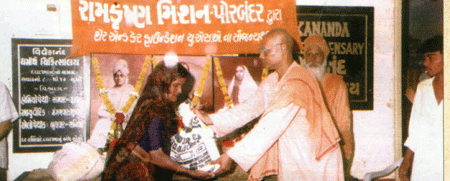 Earthquake Relief Work
Shrimat Swami Smarananandaji Maharaj, General Secretary, Ramakrishna Math & Mission and other senior monks surveying the extent of damage caused due to earthquake in Village Bharwada (Dist. Porbandar)